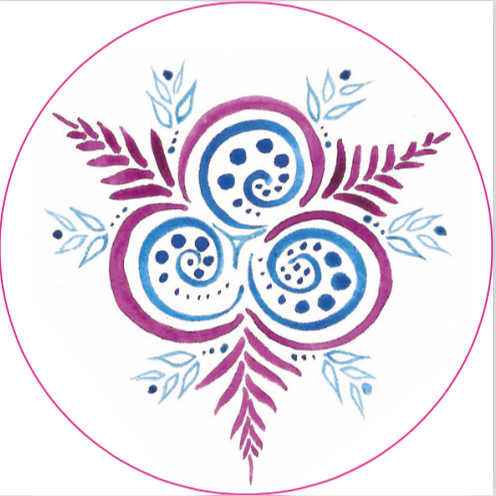 One of the most powerful answer to any question is : I am still figuring it out...
That leaves the door open for answers, for inspiration and solution beyond the familiar.
Hello dear friend. I am so happy you are reading this right now, because my writing shall inspire or at least leave a spark of Aha in your day. I am an artist and for the first time in my life I fully claim this fact, because I decided to dedicate as much time as possible into creating art, sharing art, exploring art and the healing processes of such. I felt in the past, that there are so many paths that can be pursued and I was always wondering, which one is it for me. Of course we can try different things, but don't we know deep inside, that there is this one thing, that evokes joy, every time we come across.
Of course there are frustrations and the whole scale of emotions we can enter, when we truly come back to the canvas, the paper, the object or project we are working on. But we always return to that one thing, that helps us to evolve, to understand, to express. What is that for you?
I worked the last years in the healing world and found this work profound, but it often left me drained or overly stimulated. The art helps me to recalibrate. Find stillness, find answers, when I have to hear to my own inner guidance.
The work of an artist is so much more then just putting paint on a canvas. It's a way of understanding. And it takes time.
Take some time to nurture and explore your favorite ways to be creative.
Make a list of 5 things that you really enjoy and you haven't done in a long time.
Make a list of 5 things that you always wanted to do but never dared to. ( you know your excuses..)
Make a list of 5 things that are habits you know stand in the way of doing what you really love.
Now watch this coming week how quick things change when you put your pen on paper.
Have fun creator friend.
Much joy,
Mandy